DIVING WITH SHARKS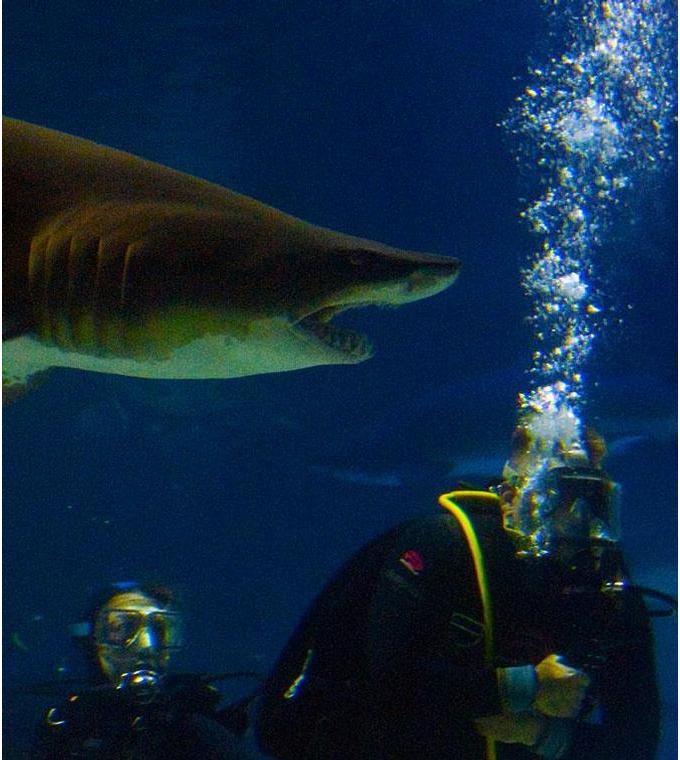 L'Aquàrium de Barcelona provides all qualified scuba divers with the opportunity to enjoy the unique experience of diving into L'Aquàrium de Barcelona's main tank and to be surrounded by sharks and thousands of fish. A delight for the senses!
This course consists of several parts: a theory part on sharks, a guided tour of L'Aquàrium de Barcelona and a scuba dive in the Oceanarium.
The guided tour of L'Aquàrium de Barcelona focuses on the species of sharks that are found in different Mediterranean and tropical habitats. Participants will see species such as the blacktip and whitetip shark, the sandbar shark and the sand tiger shark.
Includes:
Guided tour of L'Aquàrium de Barcelona
A lecture on sharks
A dive in the Oceanarium
Scuba diving equipment
Souvenir of the activity
Insurance
Free admission to L'Aquàrium for two friends
Duration:
Approximately 09:00-14:00
Schedule: Wednesdays and weekends
Please Note:
Maximum number: 4 scuba divers per dive
What to bring: Scuba diving certificate, towel, swimsuit, toiletries, dive logbook
The tour is available for adults 18+
Your ticket will be sent within 24 hours in a separate e-mail.

Tickets will be sent via e-mail!