Sagrada Familia, Skip the Line!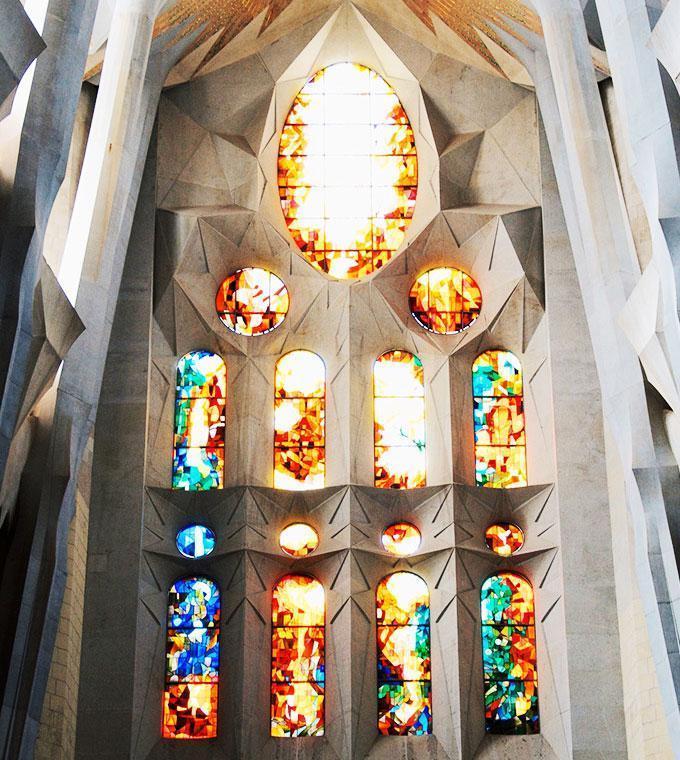 This famous large Roman church is designed by architect Antoni Gaudí from Catalonia. The construction of the church began in 1882 but it was only 1883 when Gaudí became involved and combined the Gothic and Curvilinear Art Nouveau forms. Nowadays the Sagrada Familia is an UNESCO World Heritage site, and in November 2010 it was consecrated and proclaimed a minor bascilica by the Pope.
The church has become a very popular tourist attraction where millions of tourists come to see the magnificent Roman church once built by one of the most brilliant architects. Visitors can access the nave, the crypt and the museum shop.

Because of the enormous waiting lines we advise you to buy your tickets online at Ticketbar!
Opening Hours:
October to March, 9 a.m. to 6 p.m.
April to September, 9 a.m. to 8 p.m.
25 and 26 December – 1 & 6 January, 9 a.m. to 2 p.m.
Location:
C/ Mallorca, 401
08013 Barcelona
€3,- Online Reservation Fee Included. Tickets are non-refundable.
Due to the enormous demand of La Sagrada Familia tickets Reservations can only be ordered 2 days from now. Tickets will be sent within 24 hours.
Make your reservation now and Skip the Long Waiting Line!
Your ticket will be sent within 24 hours in a separate e-mail.

Tickets will be sent via e-mail!